Jobs
Employment 11 Total Jobs.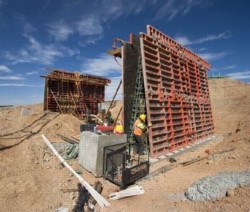 Project opportunities in the heavy construction services industry are everywhere. WW Clyde has an 85-year history of successfully completing such projects to help improve communities throughout Utah, Idaho, Nevada, Wyoming, and Arizona. We are committed to extending this success for many years to come by pursuing exciting endeavors in a variety of construction areas, including transportation, mining and reclamation, site development, and heavy construction. Continually building a team of dedicated employees who can lead WW Clyde into the future is an important goal for our company.

Employees are so important to us that we do everything we can to help our people choose WW Clyde employment as a career path rather than "just a job." We desire employees who dedicate themselves to progressing, growing, and expanding in their abilities. In order to facilitate this process, we offer competitive wages, a generous benefits package, professional development and training, tuition reimbursement, apprenticeship programs, and other educational opportunities.

Principles of integrity form the foundation of WW Clyde's success. We are confident that these principles will continue to attract the type of people who will thrive in our work environment.

Below is a list of the current openings with our company. Click on the job title to learn more about the opening.
Equipment Dispatcher
Equipment & Facilities
Orem, UT, USA
Until Filled
Full Time
WWClyde
Estimator - Energy Division (Solar, Wind, and Power Transmission)
Construction
Orem, UT, USA
Until Filled
Full Time
WWClyde
Estimator - Heavy Civil Construction - UT
Construction
Orem, UT, USA
Until Filled
Full Time
WWClyde
Field Engineer - UT
Construction
Orem, UT, USA
Until Filled
Full Time
WWClyde
Geo-Technical Project Manager - Utah
Construction
Orem, UT, USA
Until Filled
Full Time
WWClyde
Heavy Equipment Operators , Grade Checkers and Laborers - Pueblo, Colorado
Construction
Pueblo, CO, USA
Until Filled
Seasonal
WWClyde
Project Control Analyst
Administration
Orem, UT, USA
Until Filled
Full Time
WWClyde
Project Engineer - Utah
Construction
Orem, UT, USA
Until Filled
Full Time
WWClyde
Project Manager - Utah
Construction
Orem, UT, USA
Until Filled
Full Time
WWClyde
Senior Project Manager - Utah
Construction
Orem, UT, USA
Until Filled
Full Time
WWClyde
Transport Driver
Construction
Springville, UT, USA
Until Filled
Full Time
WWClyde
WW Clyde is an Equal Opportunity/Affirmative Action Employer

We encourage all employees, regardless of race, religion, gender, age, color, national origin, disability, or covered veteran status to seek training opportunities to enhance their careers. As an Equal Opportunity and Affirmative Action Employer, we encourage employees to refer qualified minorities, females, individuals with disabilities, and covered veterans for employment. Please select the links below for our E-Verify and Right to Work Posters.

E-Verify
Right to Work
E-Verify - Spanish
Right to Work - Spanish